This exhibition retraces 30 years of LIFE projects in which the CEN PACA has participated in the region. Presented for the first time during the Fête de la Science in 2022, at the Science Village in the old port of Marseille, this exhibition, full of images and reliefs, was an opportunity to inform and raise awareness among the public about the richness of our regional biodiversity, but also about the Crau Cricket.
During three days, various volunteers, employees and administrators were mobilised to discover the different species and natural environments that have benefited from the European LIFE conservation programme.
On Sunday, Lisbeth Zechner, LIFE SOS Crau Grasshopper project manager, gave a talk on this particular insect to the public who had come to the Science Village. The curious could ask all their questions live to our professional of the Crau Plain Grasshopper.
In total, nearly 50 pupils were made aware of the issue on Friday 14 October, and more than 200 people attended throughout the weekend! This was a great success for the CEN PACA team, who worked hard on this exhibition.
Many young people were able to leave with a souvenir of the Crau Plain Grasshopper and some knowledge of this particular species: badges, stickers, caps, games, were distributed to mark the public.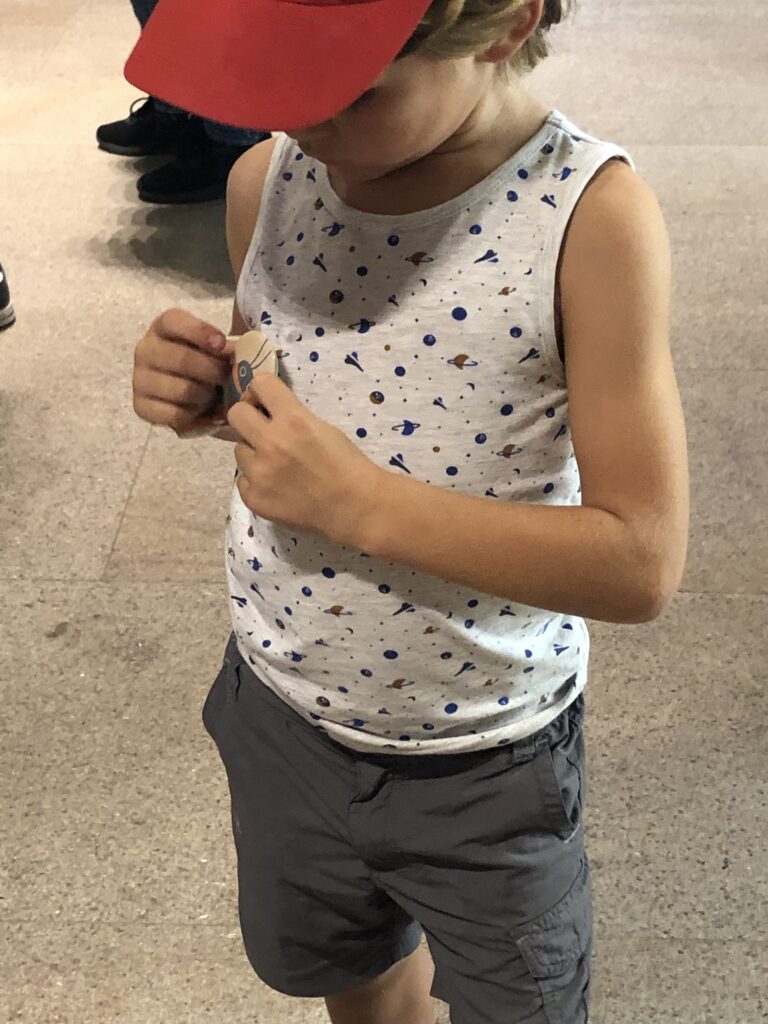 Check out the gallery below to see the event in pictures!
A big thank you to Elodie, Françoise, Emeline, Marine, and Guislaine for their help as volunteers on these days. Thanks also to the two administrators of the Conservatoire d'espaces naturels, Marc and Jean-Claude, who came to lend a hand to the salaried team.
For those who missed it, our exhibition "30 years of LIFE projects" is available until January 2023 at the Ecomusée de la Crau
Retour en images sur cette manifestation
20221016_163836
Jean-Claude, administrateur du Conservatoire partage ses connaissances naturalistes au public
20221016_151305
Emeline et Guislaine aux couleurs du Criquet de Crau © Lisbeth Zechner
Stand Fête de la Science-13
Lisbeth présente le Criquet de Crau à l'occasion d'une conférence © Emeline Pujolas - CEN PACA
Stand Fête de la Science-7
L'entrée du village des sciences
photo_4
School programme
photo_1
Notre médiatrice Delphine accueille les scolaires sur notre stand "30 ans de projets LIFE"
IMG_0078
Accueil du public sur l'exposition 30 ans de projets LIFE © Gaïa Ollivier - CEN PACA
Stand Fête de la Science-5
Guislaine prête à informer et sensibiliser les visiteurs ! © Emeline Pujolas - CEN PACA